We are open for Take-Out and Curbside Pick-Up
Local Delivery Available – Please Inquire
Daily: 12:00pm – 8:00pm
Effective, Friday, June 5th, Open till 9:00pm
Daily & Weekly Specials
Please Call 201.896.3260 to Place Your Orders
NEW! Beginning June 15th, the kitchen will be open every day till 10:00pm for Curbside Pick-Up and weather permitting, OUTDOOR DINING!
By Popular Demand…
Our Lobster Special is Now Available Daily!
(limited time offer)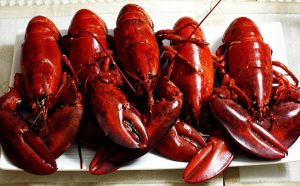 Fresh Maine Twin Lobsters $27.95
You're welcome and encouraged to call the restaurant early to place your order.
Our customers' and teams health and safety is of the utmost importance to us.
All orders will be promptly packaged and ready when you arrive for contactless pick-up.
As a small local business, we're very grateful for your support and patronage during this challenging time.
We're looking forward to seeing you!
The latest addition to the Segovia Family of Restaurants, Segovia Meson is inspired by a passion for the fresh bold flavors of Spain, crafted innovatively yet with timeless authenticity.
Join us on this next step along Segovia's culinary adventure.
Your Table is Waiting
Your new destination for lunch and dinner, socializing with co-workers, signature tapas and special events.
We can accommodate as many as 300 guests or as few as you and that special someone.
Don't Miss Out!
From our popular food and wine pairings to festive holiday celebrations, Segovia Meson is pleased to organize special events for the enjoyment of our loyal customers!
Sign up to receive updates on our special events, exclusive offers and seasonal happenings.
Sign up to receive updates on Segovia Restaurant Group's special events, exclusive offers and seasonal happenings.